Description
 MS4100 Fixed Mount 2D Barcode Scanner
The MS4100 new generation barcode scanner, with fixed mount and compact design, is suitable for all kinds of kiosks, ATMs, ticket terminals, medical devices, access control machines for embedded use.
Features:
1. IR/Light Trigger: Auto Scanning 1d and QR Barcodes
2. Plug & Play: No need for any Drivers

3. Easy to integrate: Compact, easy to be embedded for kiosks use

4. Unmatched Reading Performance: Quickly read all kinds of 1d / 2d barcodes

5. Interface Support: RS232 and USB interface

6. IP Level: IP42·1.5M Drop Testing(300times)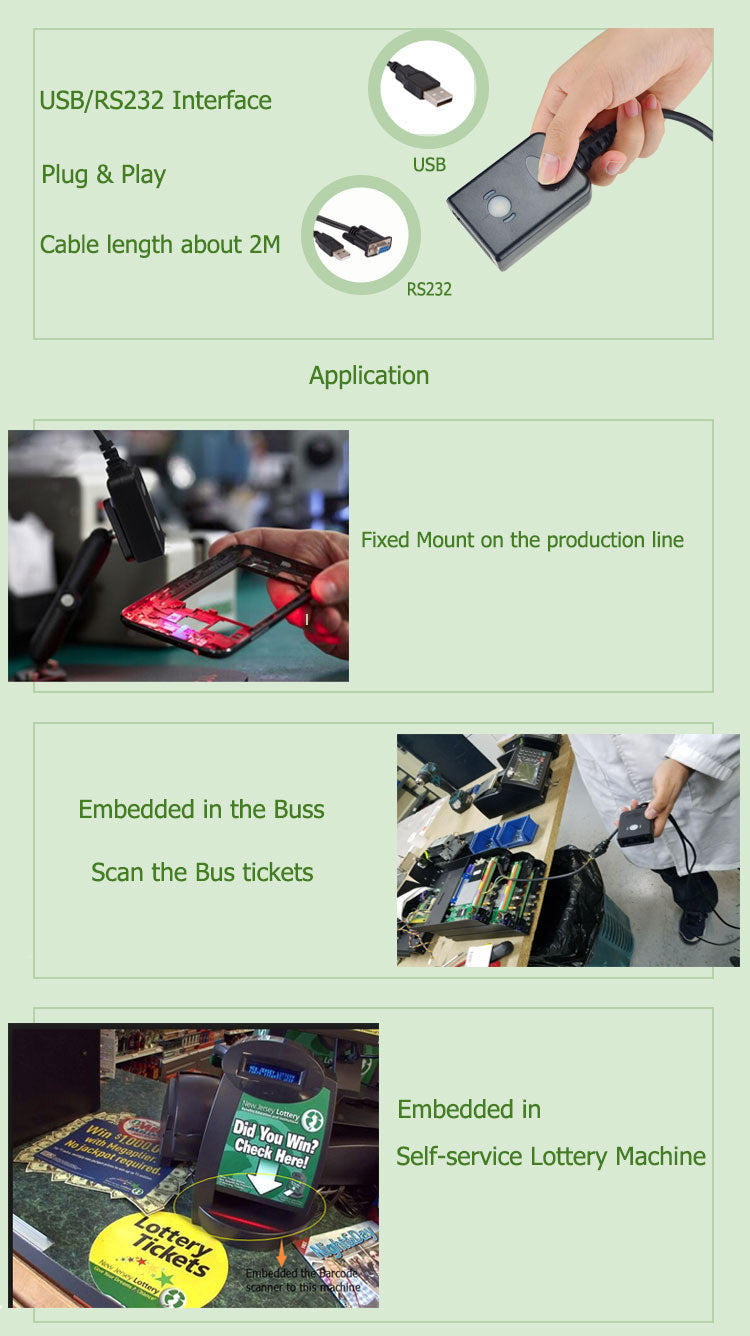 Warranty:

We will afford the shipping charges of a round trip and repair service will be offered for free,  2 years warranty for maintenance.



Package Details :
1 x MS4100 2D fixed mount barcode scanner
1 x user-manual
1个USB / RS232 cable